Stop Motion Animator Jason Gottlieb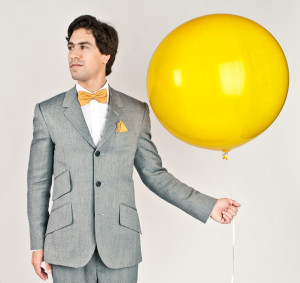 Jason Gottlieb is an award winning stop motion animator living in Los Angeles, CA. Jason started studying animation when he was a child and first showed his work in public at the age of 14. After witnessing an entire theater laugh and be entertained by his work he knew he'd found his calling. He would be a stop motion animator. The power of animation to entertain and evoke emotional responses was the greatest feeling he'd ever had. This feeling was later reenforced when he made a parody commercial of Apple Computer's 'switch' campaign. Using stop motion animation his parody starred a clay monkey. Though it was crude and only took a weekend to create the video went viral. Years before youtube, it spread around the internet and gained mainstream attention on TechTV, Macworld Magazine, The Boston Globe, and many other media outlets.  This is when Jason really learned how powerful a funny animated short film could be.
"People were emailing me daily about it all summer. They'd tell me that I made their day and even thank me."  says Jason. "Thank me? I was just happy that someone was entertained enough to let me know they enjoyed my work!"
After graduating from NYU's film program at the Tisch School of the Arts in 2004 he began  working as a visual effects artist, stop motion animator, and editor. He has worked on numerous feature films and television shows as well as countless tv promos. Jason's inspiration to pursue a career in film and television is entirely attributed to his love of stop motion animation which developed as a boy. He will never forget the magic he felt when seeing The Nightmare Before Christmas the first time in the theater. Before the lights came on he knew that he would be a stop motion animator.
"I want to give that same feeling that I felt back to people all over the world. My hope is to inspire both children and adults… and if nothing else, give them a moment of entertainment and a smile." – Jason Gottlieb